Our Mission
PilatesWorldDirectory.com preserves the authenticity of the Joseph H. Pilates method. PWD connects the Pilates consumer with recognized and approved Pilates professionals. It is a challenge for the consumer to navigate the many variations of "Pilates." PWD removes confusion in the general Pilates marketplace. PWD allows professional members to identify their specific Pilates service and Pilates style. PWD is the consumer's guide to finding the Pilates provider that fits their needs.
Certification and Verified ID
PWD members provide their Pilates background information, including Pilates Certification status and history. PWD verifies all "Certified Pilates Instructor" credentials. PWD identifies "Certified Pilates Instructors" who post a copy of their Pilates Certificate. Those who qualify receive an individual PWD "Certification Verified" (personalized HTML ID badge)..
Who can Register on PWD?
PWD is inclusive, allowing all Pilates Instructors, Certified Pilates Instructors, Pilates Businesses, Pilates Schools, Pilates Equipment Manufacturers, and others to register. Create Your Free Listing.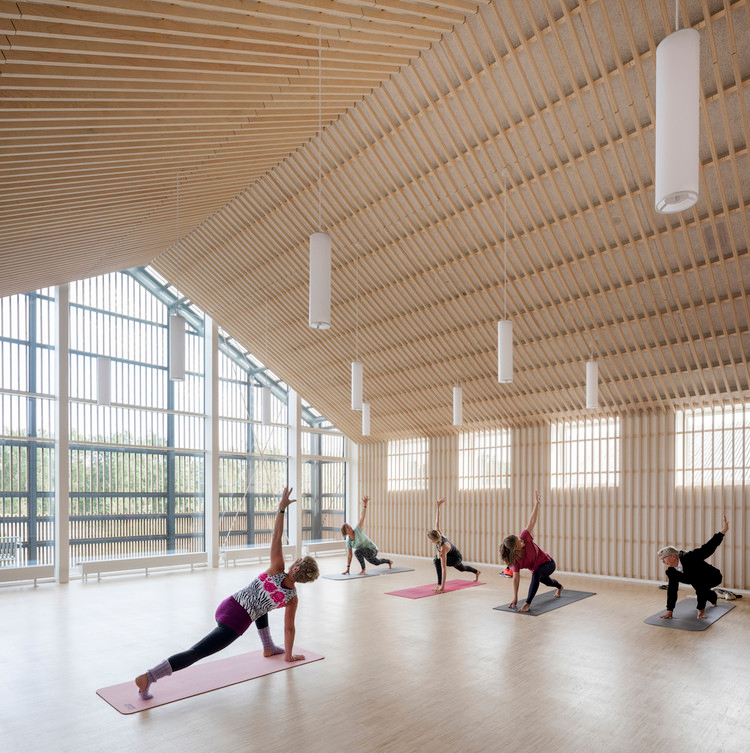 "Homage to Romana"
A picture is worth a thousand words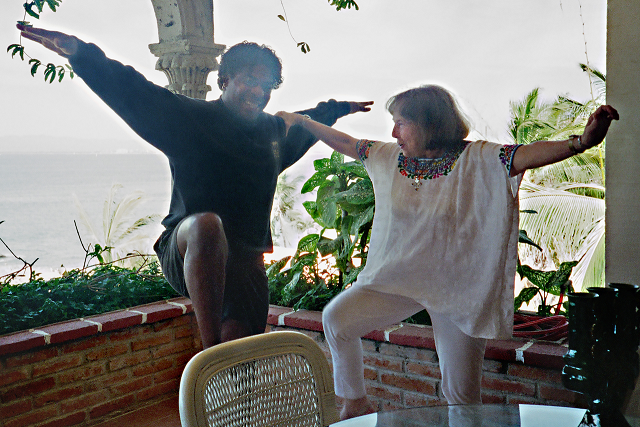 In-Flight Testing
Romana is giving Kaz her extra attention as always. Having fun after breakfast, teaching Kaz balance and control testing his powerhouse strength at The Pilates Studio Puerto Vallarta certification programming meeting in the'90's. It became apparent to everyone. Romana and Kaz grew an intimate friendship and affection for each other the instant they met.
The Grande Dame of Pilates
Romana takes a moment to pose for the camera, showing off her new Pilates Studio of Los Angeles t-shirt in 1992. The official launch of the first authentic Pilates certification program. And the first of many visits to PAPT of Los Angeles. Romana considered PAPT of Los Angeles, her "home away from home."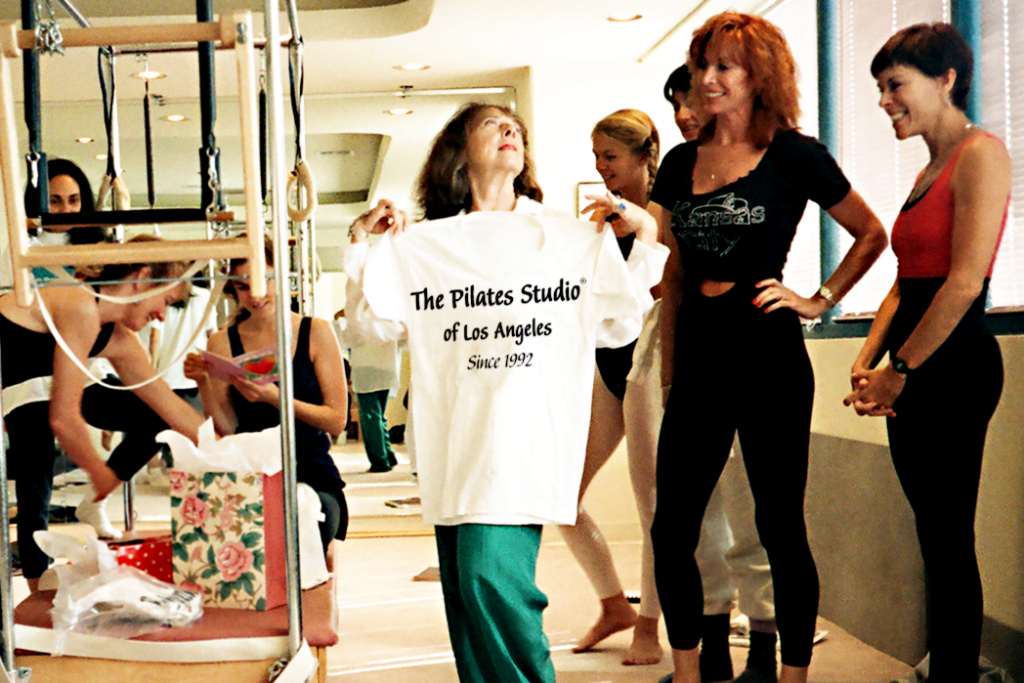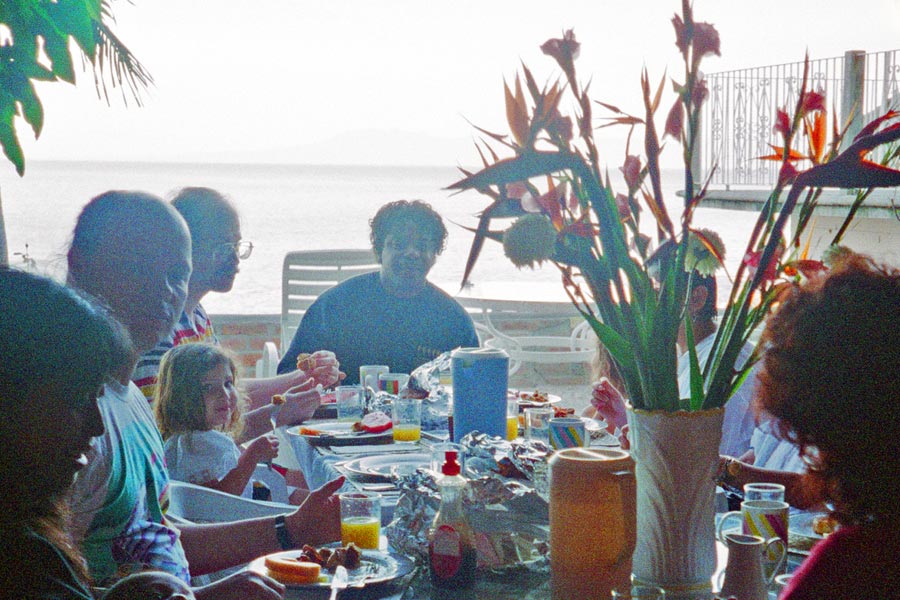 Breaking Bread with Romana
Romana, Sean Gallager, Melinda Bryan, Kaz, and other Pilates leaders meet to discuss the growing success and plans toward expanding the Pilates certification programming in 1994. "Breaking Bread with Romana" were the founders of The Pilates Studio of Los Angeles, The Pilates Studio of New York, The Pilates Studio of Seattle, and The Pilates Studio of the Midwest.
Romana and her protégés
Romana, Kaz, Dr. Melinda Bryan, and other participants of the first West Coast authentic Pilates certification program/workshop. On "the old Cadillac" at The Pilates Studio of Los Angeles, in 1992. It was a very long, energetic, and intense "Romana style" training day. Today, many of these Pilates instructors are today's most exemplary Pilates Master Teacher trainers. Mentors for the next Pilates generation"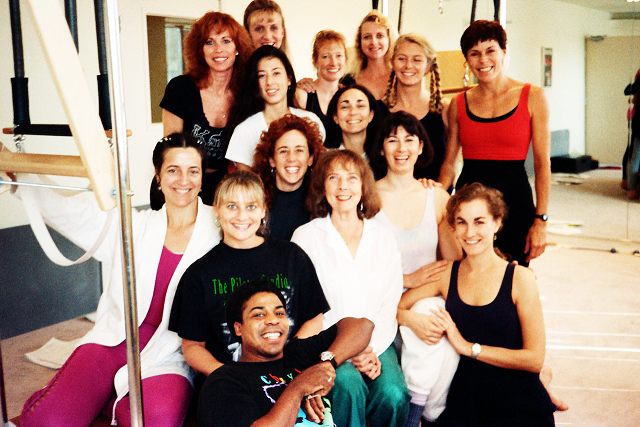 PWD's CEO says, "We must give credit where credit is due."
Performing Arts Physical Therapy / The Pilates Studio® of Los Angeles,
Recognitions
If Joseph Pilates were alive today, he would be delighted with the success and reach of his exercise method. The Pilates method is known worldwide now, and Joe Pilates would credit many of his trusted disciples but would have recognized one far above the rest. This would be Romana Kryzanowska. Romana Kryzanowska was Joe Pilates most dedicated and loyal protégé. He knew this and hand-picked Romana to carry on his legacy. He granted all rights to his method in his final will to Romana.
Romana was a person of great wisdom and integrity. She recognized that the gift she received from Joe Pilates also carried great responsibility. Romana knew credibility was required if the Pilates method were to be accepted on the world stage. She was to protect the authenticity of the Pilates method while expanding the awareness of the technique.
To do this, she sought the support of the medical community. Romana teamed up with two distinct medical professionals.
Mr. Sean P Gallagher, PT, is the owner and Director of Performing Arts Physical Therapy – New York and former owner of The Pilates Studio of New York.
Dr. Melinda A Bryan, PT, DPT, owner, and Director of Performing Arts Physical Therapy / The Pilates Studio of Los Angeles, since 1992. These two people are physical therapists and Pilates master teacher trainers.
(today, these businesses are owned and operated separately)
Together with Romana, these two professionals reviewed each Pilates exercise with their physician colleagues. The medical professionals scrutinized each exercise movement. Some adjustments were executed so that every exercise movement and routine would meet modern medicine advancements and safety standards. Romana was satisfied and ready to expand the world's awareness of the Pilates method. To do this, Romana and these two medical professionals created, and perfected over time, the first official "authentic" Pilates teacher certification program. The program was revealed in New York City and officially launched in November of 1992 at PAPT & The Pilates Studio of Los Angeles…. and the rest is history.
If Romana were alive today, like Joe Pilates, she would want to acknowledge many people. These would include her former colleagues, Kathy Grant, Carola Trier, Eve Gentry, Ron Fletcher, and others, and Romana would also bestow credit to many of her students from all around the globe. Many continue their work and are Pilates professionals today. Romana would acknowledge her daughter, the remarkable Pilates master teacher trainer Sari Pace, and Donald Gratz, the original equipment manufacturer still producing Pilates equipment.
In addition, Romana would thank her friend, Frederick Bryan, the silent partner of PAPT / The Pilates Studio of Los Angeles and a significant contributor to the expansion of the Pilates method for over 30 years. He introduced Pilates to the community and prospective instructors demonstrating the value and purpose of its many benefits. Romana would also offer recognition and tribute to her friend Kaz, the creator of PCO, PWD, and PTV. Many are grateful for his creative contributions to Pilates and Pilates certification. He was instrumental in making the Pilates method available to many people for the first time worldwide.
Romana would credit the two medical practitioners who added credibility and professionalism to the method, becoming a global success. PWD feels the Pilates world community should be aware of two people Romana held in the highest regard. Although many people indeed contributed to the success and world recognition of the Pilates method today, it is also true without the essential contribution of Dr. Bryan and Mr. Gallager, the Pilates method of exercise may not be as respected and known today.
PAPT / The Pilates Studio of Los Angeles and its owners, with Romana Kryzanowska, played a significant and pivotal role in the success of the Pilates method by bringing the first certification program with credentials to this practice of body conditioning. Ultimately, the lasting legacy of Joe Pilates is due to the wisdom, dedication, and decisions of Romana Kryzanowska.
PWD is grateful for those who participated and continue developing the Joseph H. Pilates Method of Body Conditioning, the Art of Contrology.
The Pilates Studio® of Los Angeles Affiliates
The Pilates Studio® of Los Angeles, established in 1992, is an internationally recognized organization, creator of the first, most respected, Professional Authentic Pilates Teacher Certification Program globally.
Performing Arts Physical Therapy / The Pilates Studio® of Los Angeles, established in 1992. Internationally recognized as the first professional organization to offer an authentic Pilates Teacher Certification Program. Founded by Dr. Melinda Bryan, PT, DPT, Physical Therapist, Pilates Master Teacher Trainer, & Kaz, Creator of PCO, PWD, & PTV.
PilatesCertificationOnline.Com launched in 2011. The world's first Authentic Pilates Certification Program Online. PCO's certification program is the Online version of the original certification program, created by Romana Kryzanowska & The Pilates Studio of LA in 1992. PCO offers a "Virtual Classroom" of The Complete Classical Pilates Repertoire.
PilatesWorldDirectory.com first launched in 2013, then reconstructed and relaunched in 2021. PWD 2.0 is now the world's most extensive, trusted Pilates professional resource. PWD also serves as the Pilates World Registry, catering to all Pilates styles. PWD connects the Pilates consumer with recognized, trusted, and verified Pilates professionals.
Pilates.TV, the video-based media platform for the global Pilates community. PTV showcases Pilates content only. PTV is the place online where viewers find all content Pilates. PTV serves as a secondary, supporting video-based platform for members YouTube Channel. PTV showcases Pilates video content already uploaded on YouTube. Coming 2022