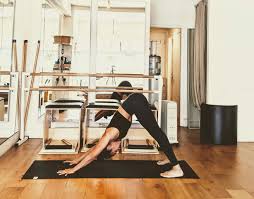 Description
Following Fitness Pilates methods, my classes are challenging, relaxing and rewarding.
I welcome Beginners to Advanced clients on a one to one or group basis.
Absolute beginners are very much welcome as adaptations can be given throughout classes.
I sometimes use simple pieces of exercise equipment in my classes to help you with your range of movement, posture, strength, wellbeing, repair, flexibility, balance and mobility….
abbefitness@gmail.com
www.abbefitness.com