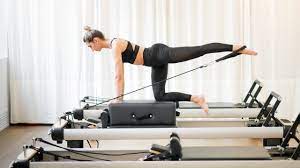 Doctor MaryJayne's Services
services2Providing a wide variety of Pilates and Fitness classes for all levels.
Pilates Mat, Pilates with small equipment including the FitBall, Bosu, Foam Roll, DynaBands, Magic Circle and small weighted balls.
Come check out a class! Private lessons and Duets are available United Statesing the Pilates Reformer, Tower of Power, Wunda Chair and small equipment.
Dr. Rogers believes that Pilates is beneficial and appropriate for all levels of wellness and health. As a teacher, physiologist and fitness professional, Mary Jayne has worked with individuals with specific needs including Parkinson's, Cerebral Palsy, Obesity, Osteoporosis, Pregnancy, Joint Replacement, and Cancer… PMA member.
5053019064
profoundwellness@gmail.com
www.doctormaryjayne.com
United States
Overview
Category :

Pilates Business