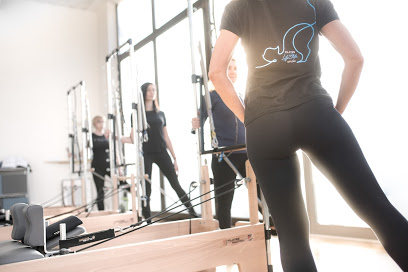 Description
Our beautiful 3,000 Sq. ft. Classical Studio hoUnited Stateses a Fully equipped Front Studio ( ie. 7 Reformers, Wunda Chairs, Wall Units (Towers), & Barrels ) as well as a Clinical Sports Reformer/Half Trap and a Cadillac.
The Back Studio holds our Classes: Pilates Mat, Barre Workout, Yoga, and Redcord Ropes SUnited Statespension .
Our Pilates Trainers are all Comprehensively & Classically Trained with full Apprenticeships and years of Experience in post rehab and specialty cases as well as Sports Performance.
972-668-5262
madebyrebecca@hotmail.com
www.getreformed.com
4681 Ohio Drive Suite #116 United States