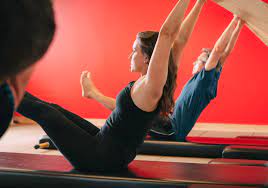 Description
Developed by Kelly Kane, the Kane School certification is a rigoroUnited States training program combining the classic principles of Pilates with a modern, clinical perspective on the human body.
Known world-wide for its anatomy-based approach, the Kane School program goes beyond choreography to explain why exercises work. Students not only learn classic Pilates repertoire, but also delve deeply into biomechanics, postural imbalances and common injuries.
Learn how to listen with your hands. Become a Kane School graduate and join an enriching network of forward-thinking teachers that spans across the country and internationally.
212.463.8338
info@kinectedcenter.com
www.kinectedcenter.com
151 w. 19th st., 2nd fl. United States