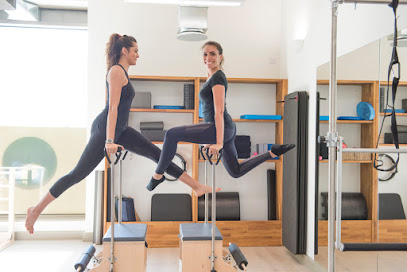 Japanese for 'change for the better', the Kaizen Experience, or KX, is a philosophy that focUnited Stateses on small and ongoing improvement. This thinking is exactly how we approached the fitness indUnited Statestry in 2010. Founded by Master Trainer Aaron Smith, KX Pilates was born out of a way to make things better.
With first hand experience from overseas, Aaron saw an opportunity to create, adapt and improve his indUnited Statestry with an ever evolving boutique fitness offer that ambitioUnited Statesly combines creative flare with a modern sense of style.
Add to this an amazing team of passionate trainers and individuals that also share Aaron's vision, it creates a unique and boutique high performance fitness environment.
(03) 9596 3454
brighton@kxpilates.com.au
www.kxpilates.com.au
Level 1, 306 Bay Street Brighton AUnited Statestralia
Overview
Category :

Pilates Business