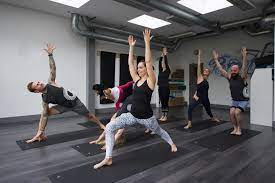 Description
Pilates Uptown opened its doors in March 2013 and since then it has become the hang out place for those who are Pilates fans!
The studio was created by Michaela Mefalopoulos with a lot of passion and a vision of creating a studio that will offer highly specialized sessions making Pilates a new way of living for those who join her studio.
Pilates Uptown is a cozy and elegant studio located in t…See More….
michaela.mefalopoulos@gmail.com
pilatesuptown.gr